9 Beaches with an E. coli-related Advisory:
Backbone Beach (Dundee, Delaware County, IA)*
Lake Darling Beach (Brighton, Washington County, IA)*
Lake Keomah Beach (Oskaloosa, Mahaska County, IA)*
McIntosh Woods Beach (Clear Lake, Ventura, Cerro Gordo County, IA)*
Nine Eagles Beach (Davis City, Decatur County, IA)*
North Overlook Beach (Lake Red Rock, Pella, Marion County, IA)**
Prairie Rose Beach (Harlan, Shelby County, IA)*
Union Grove Beach (Gladbrook, Tama County, IA)*
Whitebreast Beach (Lake Red Rock, Pella, Marion County, IA)**

1 Beach with a Microcystin-related Advisory:
Union Grove Beach (Gladbrook, Tama County, IA)*
*Data from the Iowa DNR State Park Beach Monitoring Program
**Data from U.S. Army Corps of Engineers, Rock Island District
Note: Denison Beach, Lake Macbride Beach, and Pleasant Creek Lake Beach were not sampled due to inaccessibility because of continued storm clean-up.
When do we know it's safe to get in the water?
Blog post by Angelisa Belden, IEC Communications Director
I was born and raised in Iowa, but hailing from the far northeast corner meant more visits to Minnesota lakes or Lake Michigan than anything west of 380. That's likely more due to having relatives in those regions, but when I settled my family in Des Moines two years ago to work at IEC, many of the recreational opportunities here were new to me. That includes Clear Lake.
Since returning to Iowa, I've enjoyed a weekend with friends each summer. The last two years were on Lake Okoboji but this year we relocated to Clear Lake because of COVID. Our group rented a cabin in early August along the shoreline. We didn't have a boat and wanted to avoid public beaches due to the pandemic; our plan was to float off the dock all day long.
After fighting our floaties all day Friday, we decided to rent a lily pad on Saturday to make our time in the water a little easier. But as we trucked the rented water toy down the dock, I expressed concern at the color and consistency of the water. Gone was the deep navy blue with green plants waving from below. Gone was the reflection of blue sky, pearly clouds, and bright sunshine. In its place: green, streaky goop that stretch from the shoreline to far beyond the dock.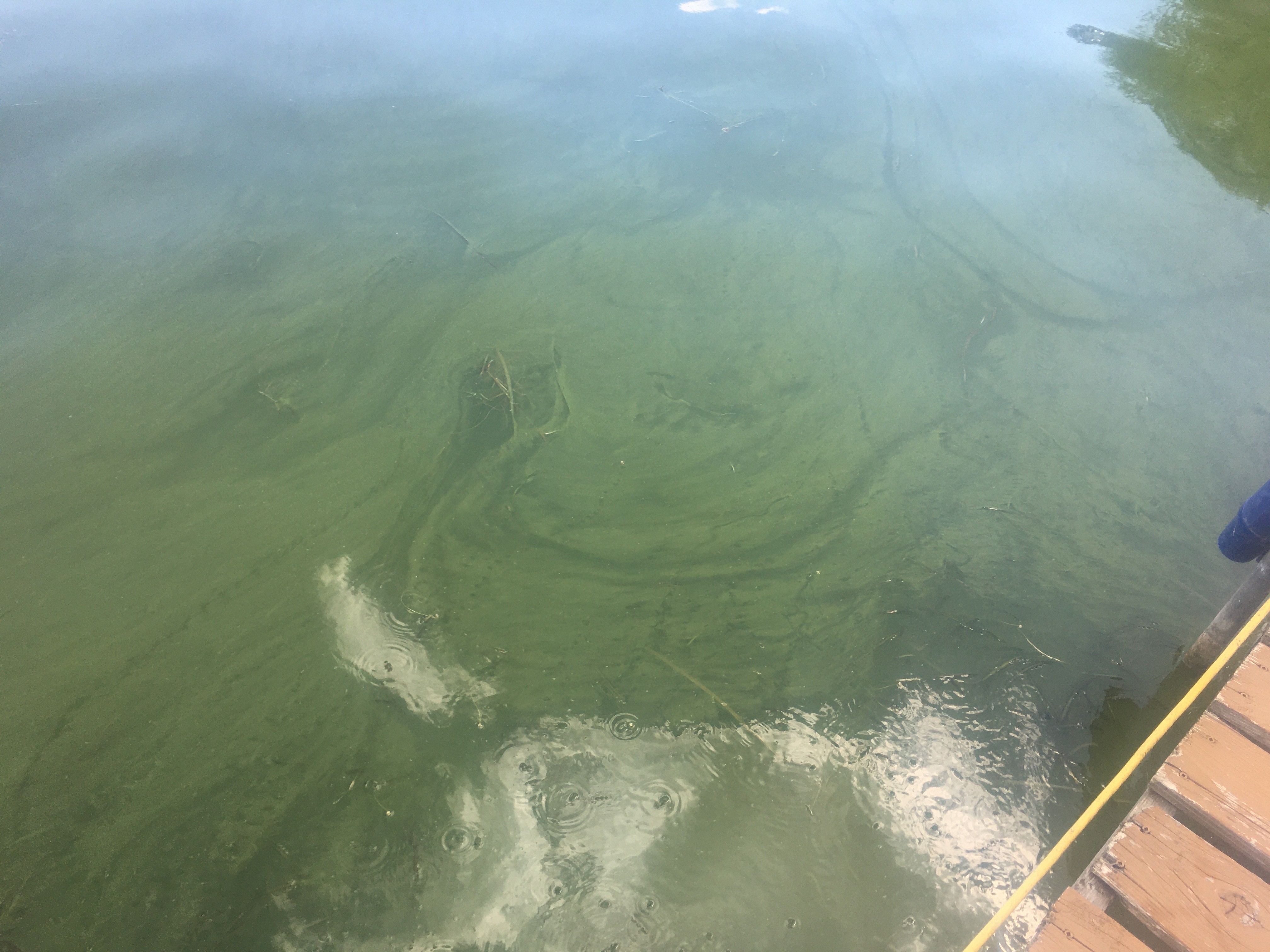 I knew McIntosh Woods beach had an E. coli advisory that weekend, thanks to our Weekly Water Watch email alerts, but there was no advisory for harmful algae or toxic microcystin for Clear Lake. Was it safe to get in? Was this a simple bloom that would die off in a few days? Was it a bloom that would starve the fish and plants of oxygen, but bring no harm to humans? Or was it a blue-green bloom growing in size and spewing toxic microcystin?
Share Your Summer with IEC on Instagram
Note: Four state parks remain closed due to derecho
The Iowa DNR announced today that four state parks will remain closed through at least August 31 due to damage sustained during last week's derecho storm.
Palisades-Kepler State Park (Linn County)
Pleasant Creek State Recreation Area (Linn County)
Lake MacBride State Park (Johnson County)
Wapsipinicon State Park (Jones County)
Visit the DNR website for updated information on park closures.
Iowa Environmental Council
505 Fifth Ave., Suite 850
Des Moines, Iowa 50309-2317
515-244-1194